Weather radar
Weather radar for Croatia and Europe. Check where it's raining right now. Maps are updated every 10 minutes.
Weather radar Croatia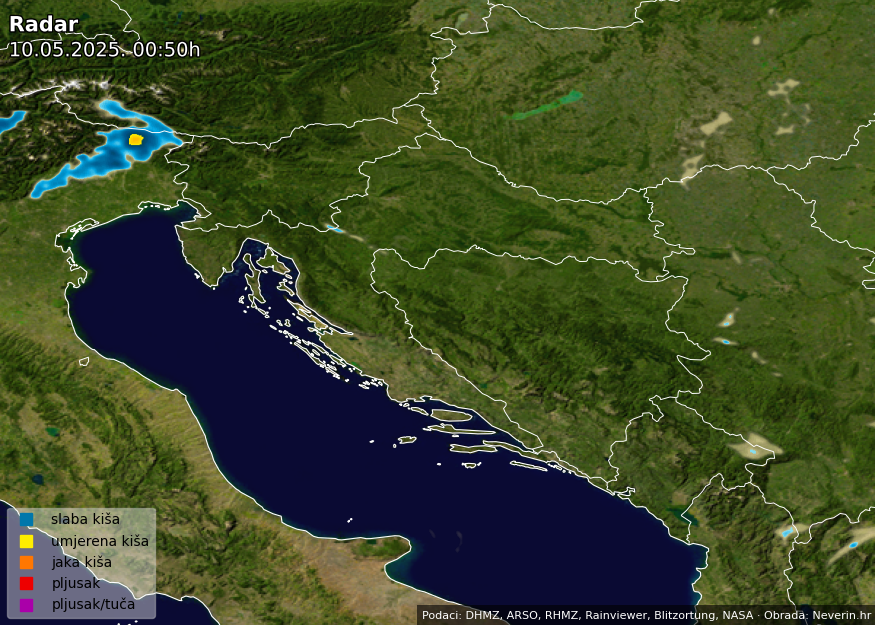 Animation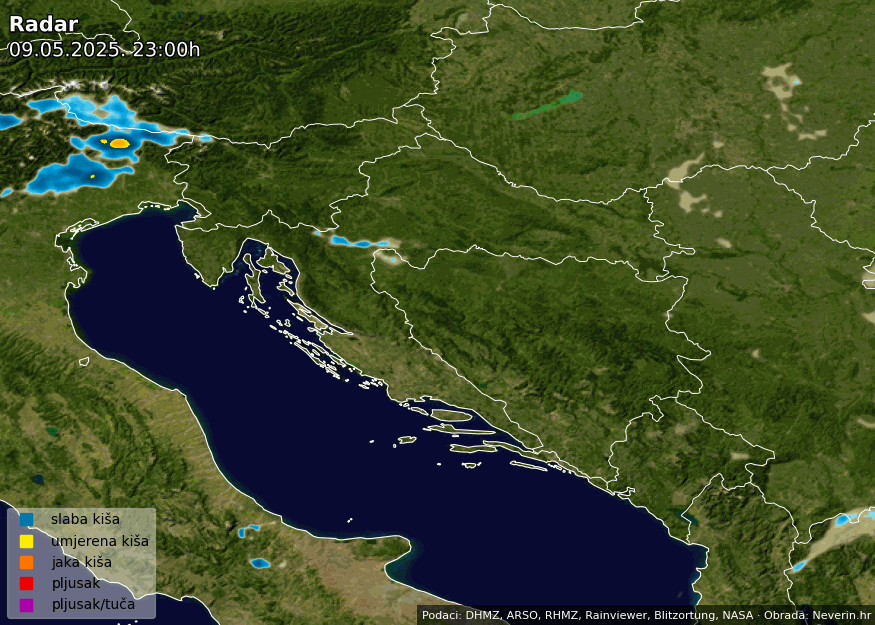 Weather radar Europe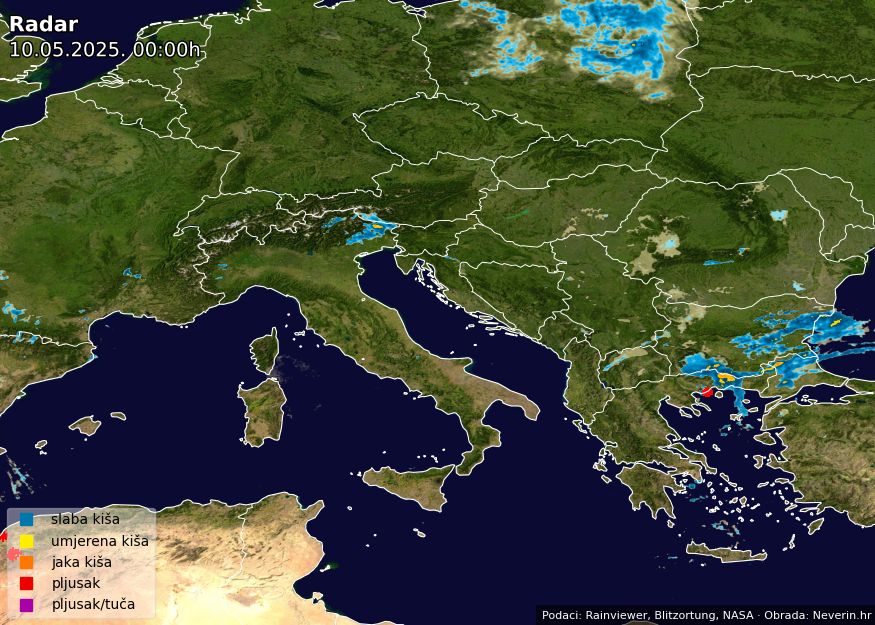 Animation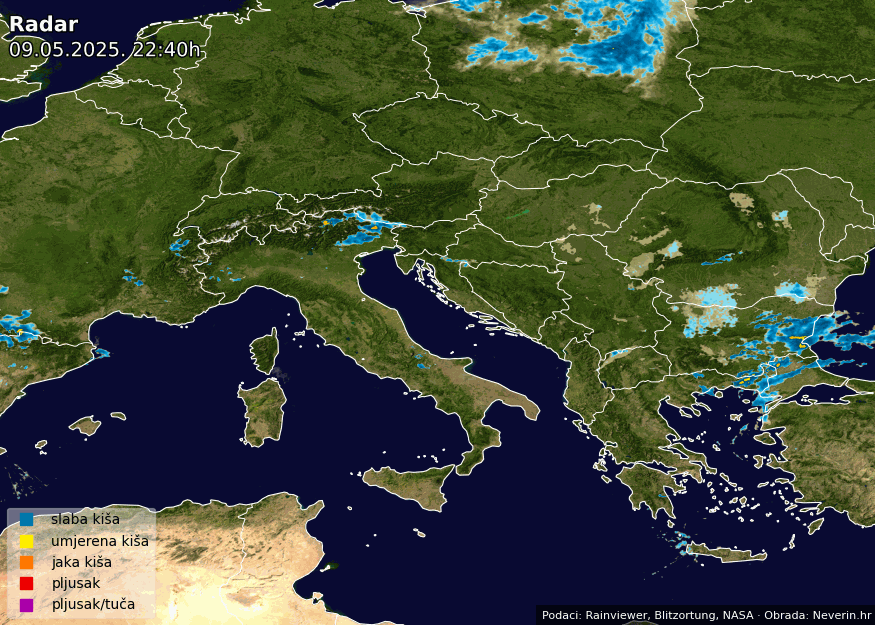 The weather radar images of Croatia and Europe is created on the basis of publicly available radar images published by state meteorological institutes, including the Meteorological and Hydrological Sevice of Croatia (DHMZ). Maps are created in cooperation with RainViewer that collects and processes data from weather radars in more than 80 countries.
The data is updated every 10 minutes. The animation shows the movement of precipitation clouds in the last 2 hours. Thunderstorm activity (lightning) is additionally plotted on the maps.
Some areas are still not covered by weather radars. Occasional deviations in work and errors are possible for which we are not responsible.